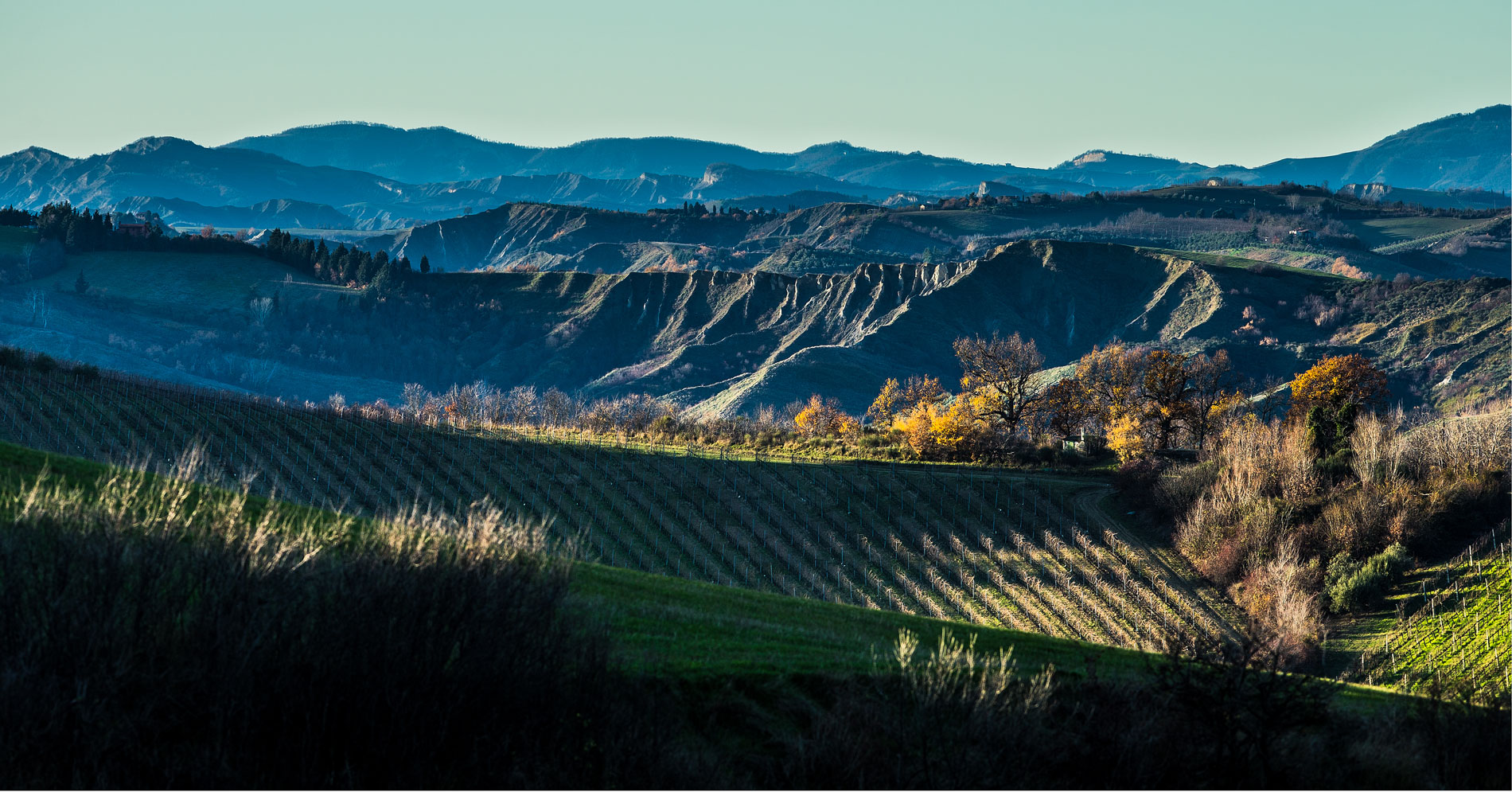 Our vineyards and our land are part of the family history.
Located in the foothills between Santa Lucia and Oriolo dei Fichi, it is an area of vast biological diversity, steeped in rural traditions.
Since the 1950's the Conti family has been committed to preserving and protecting this precious heritage through sustainable agriculture, winemaking, organic extra virgin olive oil and organic stone-ground flour. We make local products that reflect the extraordinary biodiversity of the land they come from and their traditional roots.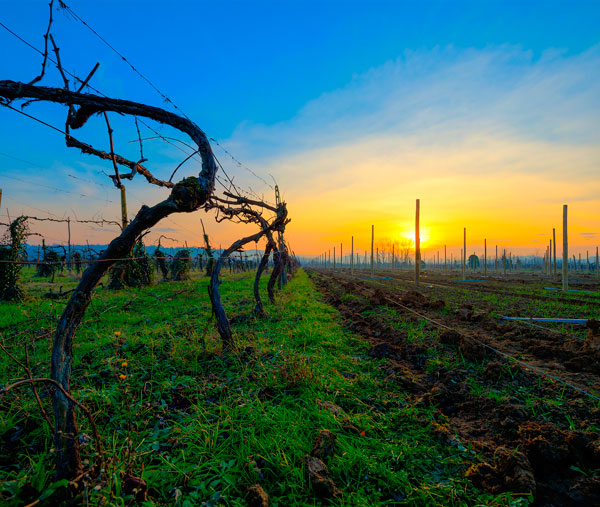 HOW IT ALL STARTED
Our winery came to life in the middle of the post-war period in Romagna.
In the 1950s there were very few women winemakers and Antonietta Conti was one of them. It was Antonietta who encouraged the conservation of a small but important indigenous vine, Centesimino. An ancient varietal that escaped the phylloxera blight sheltered within Faenza's walls, Centesimino has lots of personality. Aromatic and suave, it is one of the foundations of our winery along with other native grapes and traditional varietals.
In 1989, Leone Conti tooks the reins of the family business. His love for the vines and curiosity in exploring the kaleidoscopic world of winemaking went hand in hand with the steady growth of the winery, propelling it from a local winery towards recognition on a national and even international level. 
Widespread distribution, a creative impetus for new ideas, careful attention to every aspect of winemaking, championing heirloom varietals: these are the distinctive aspects ushering Leone Conti wines toward new frontiers.
NEW CHAPTERS
Gianfrancesco Conti's entrance into the the family business in 2013 brings innovation, a push towards organic agriculture. By 2017 the full conversion of the family land and winery to 100% organic is complete.
An important step for the winery fostered by the desire to experiment and diversify while following the rhythm of the seasons and respecting the land.
With this approach, the winery begins new projects that go beyond wine: stone-ground flour from Ardito wheat, extra virgin olive oil made using only olives grown on our farm and pressed on-site in our olive oil mill.
In 2018 we added another chapter to the Conti family story, the Locanda della Fortuna; an agriturismo in the hills of Faenza where the Conti family brings all their passion and experience.